GR20 - Route Changes mean the end of an era
In this article, Paddy Dillon updates us on the many changes to the GR20. Please read this article fully before travelling to the area.
These changes have all been included in the latest edition of Paddy's GR20 guidebook which is out mid June. In the meantime Stage 4 in the new guidebook can be downloaded free of charge here: The new Stage 4 of the GR20.
GR20 - End of an Era by Paddy Dillon
Corsica's classic mountain trail, the GR20, has taken a hammering over the past year, but it's all settling down now. Things went badly wrong at the start of the 2015 season, when torrential rain triggered a landslide that killed seven trekkers in an instant in the notorious Cirque de la Solitude. The following day the Cirque was closed, with forbidding notices erected soon afterwards, and it has remained closed ever since. An unstable mass of rock and rubble could collapse at any time.
In order to keep trekkers moving, shuttle buses ran between Ascu Stagnu and Calasima throughout the summer of 2015. If anyone was disappointed to be missing a day on the trail, they consoled themselves in the knowledge that it was done with their safety in mind. Within a few days, there was talk of a variant route being established. Anyone who already had a good working knowledge of the mountains of Corsica was able to guess exactly where that route would go. The only real option involved passing very close to Monte Cinto, Corsica's highest mountain, traversing a rocky slope to Bocca Crucetta, then descending steeply to the Refuge de Tighjettu.
'It almost broke me,' said one young English trekker.
'I didn't think it was as hard as getting from Piobbu to Carozzu,' said an Icelandic trekker.
In fact, trekkers tended to fall into a number of camps. There were those who simply caught the shuttle bus round the mountain. Others climbed the mountain and either rated it as the toughest day on the trail, or they really enjoyed the high-level traverse. Several took the opportunity to 'bag' Monte Cinto in passing, and it's probably fair to say that the mountain has never seen so many visitors. The people grappling with the new route have included individuals, couples, groups of friends and commercial trekking parties - and it has been walked over and over in both directions.
At the close of the 2015 season, an announcement was made that the GR20 would no longer pass through the Cirque de la Solitude, and that all the aids would be stripped out of the place. For many years, most trekkers were grateful for three long chains to cling to while shuffling up and down steep, rocky slopes. Almost everyone found an eight-rung iron ladder an indispensable aid on an awkward overhang. Most of all, trekkers would anxiously scan the rock-faces, trying to spot the crucial red and white paint marks that would guide their trembling feet from one scary stance to another. It wasn't unusual for some visitors to freeze with fear and root themselves to the spot, causing tailbacks of irate trekkers.
It's all in the past now. It's the end of an era as far as the Cirque de la Solitude is concerned. By all means, go there if you feel the need, but bear in mind that it's a different place without the chains, the ladder and the intricate waymarks. Also be aware that a French geologist produced a report in 2015, indicating that many tons of unstable rock and rubble remain poised to collapse in the Cirque. If tempted to make the traverse, ask yourself if it's fair to expect someone else to risk their life in order to save you, should you be caught in another landslide. It's entirely your choice, but if anyone asks me for advice, it would be to stay away from the place.
Meanwhile, the variant route over the shoulder of Monte Cinto has now been designated as the main course of the GR20. It offers a splendid traverse in good weather, but could be dangerous in bad weather. It will hold snow well into June, feature slippery rock after rain, and offers little chance of escape in the event of a thunderstorm. The cover picture of Cicerone's new GR20 guidebook shows the high-level traverse on a good day. Thousands of trekkers have already followed the route safely, so heed any local warnings, get a good weather forecast, tread carefully, and there's no reason why you shouldn't enjoy it immensely.
Cicerone's GR20 guidebook has been very popular through the years, and is now in its fourth edition, completely overhauled and revised for the start of the 2016 season. Given that there are thousands of copies of previous editions of the guidebook out there, please feel free to download the chapter covering the new Stage 4 of the GR20, from Ascu Stagnu, over the shoulder of Monte Cinto, across to Bocca Crucetta, then down to the Refuge de Tighjettu and Auberge U Vallone.
The GR20 has the reputation of being one of the toughest waymarked trails in Europe, and the new Stage 4 is about as tough as it gets.
At the time of writing, towards the end of May 2016, it is expected that the GR20 refuges will be stocked with food and fuel, and their guardians should be in place for the beginning of June. Announcements are usually made on the PNRC Randoblog - a recent statement from them advises that there are still areas of snow which can pose problems. Those trekkers wishing to stay in the refuges are reminded that they need to book in advance and follow the instructions they are given at www.parc-corse.org. It's also worth checking the Corsica for Hikers forum, where prospective trekkers often seek advice, or report back after they complete the GR20.
For a safe and enjoyable trek along the GR20, read up about the route, obtain frequent weather forecasts, heed local advice, talk to other trekkers, and always walk within your capabilities and be aware of where your next options are located for food, drink and shelter.
Happy Trails,
Paddy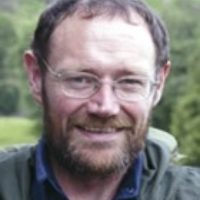 Paddy Dillon
Paddy Dillon is a prolific outdoor writer with over 90 guidebooks to his name, and contributions to 40 other publications. He has written for a variety of outdoor magazines, as well as many booklets and brochures for tourism organisations. Paddy lives near the Lake District and has walked in every county in England, Scotland, Ireland and Wales; writing about walks in every one of them. He enjoys simple day walks, challenging long-distance walks, and is a dedicated island-hopper. He has led guided walks and walked extensively in Europe, as well as in Nepal, Tibet, Korea, Africa and the Rocky Mountains of Canada and the United States. Paddy is also a member of the Outdoor Writers and Photographers Guild and President of the Backpackers Club.​
View Articles and Books by Paddy Dillon